Business reports play a vital role in integrating all the necessary information required by an organization to attain its business objectives. It gives you insights on your sales figures, customers, stock levels, etc. for the given period so that you can take important actions.
Our well-integrated report management system allows you to track sales report, stock levels, check your customers' details, and tax amount on the go along with a graphical representation of data.
Check your detailed sales report in orders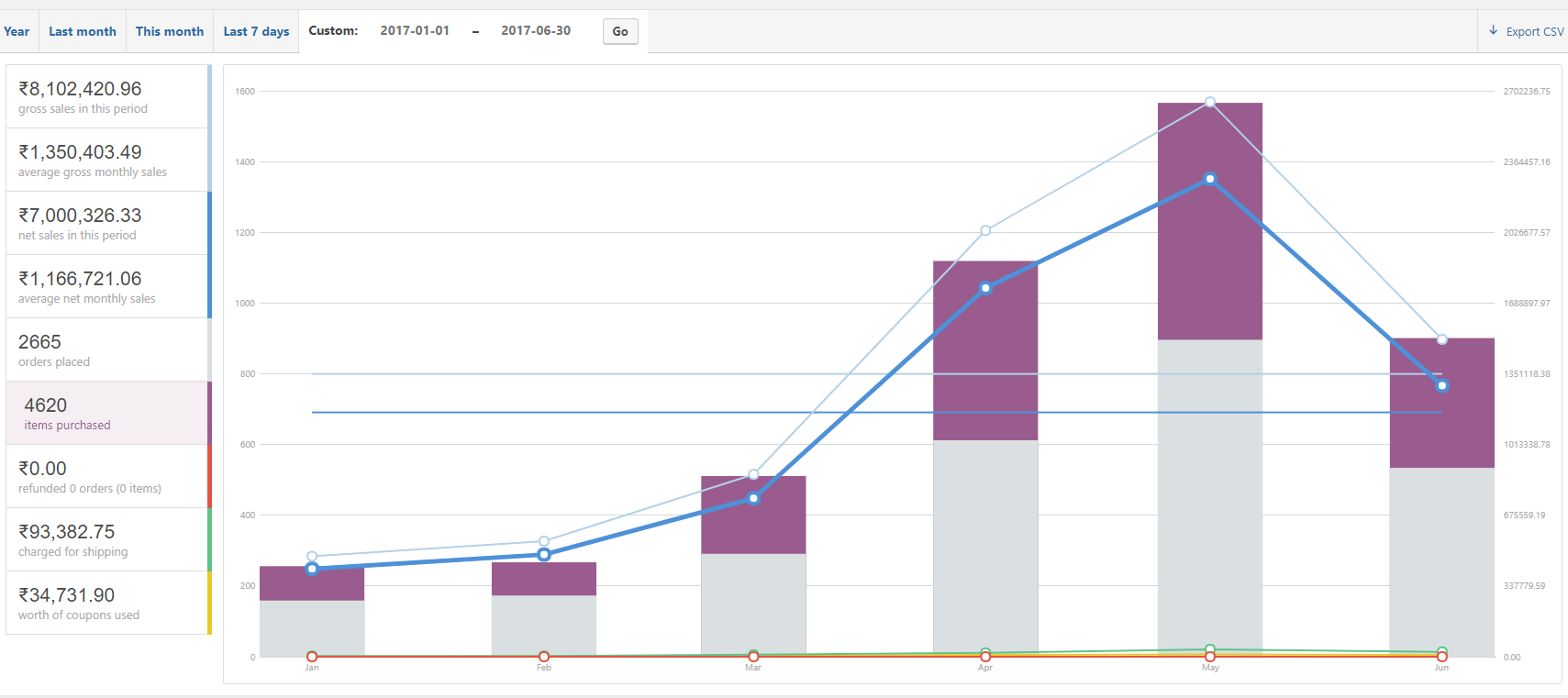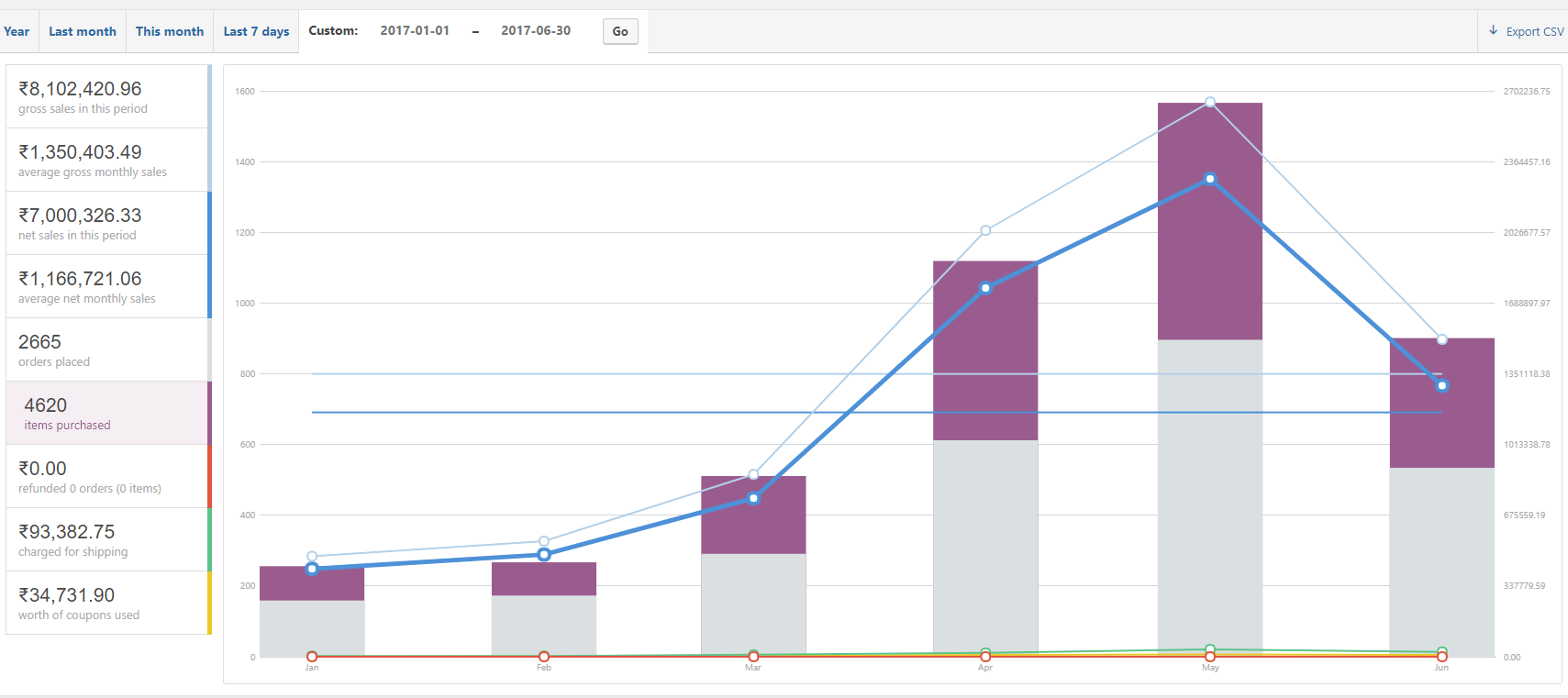 Have easy access to your sales figures, items purchased, and number of orders placed by date, with a custom date range picker.
Check your top selling and top earning products in sales by product
Track your top selling categories in sales by category and view them in the graph for analysis
Check the total discount given and the number of coupons used in coupons by date.
Check your customer sales: guest sales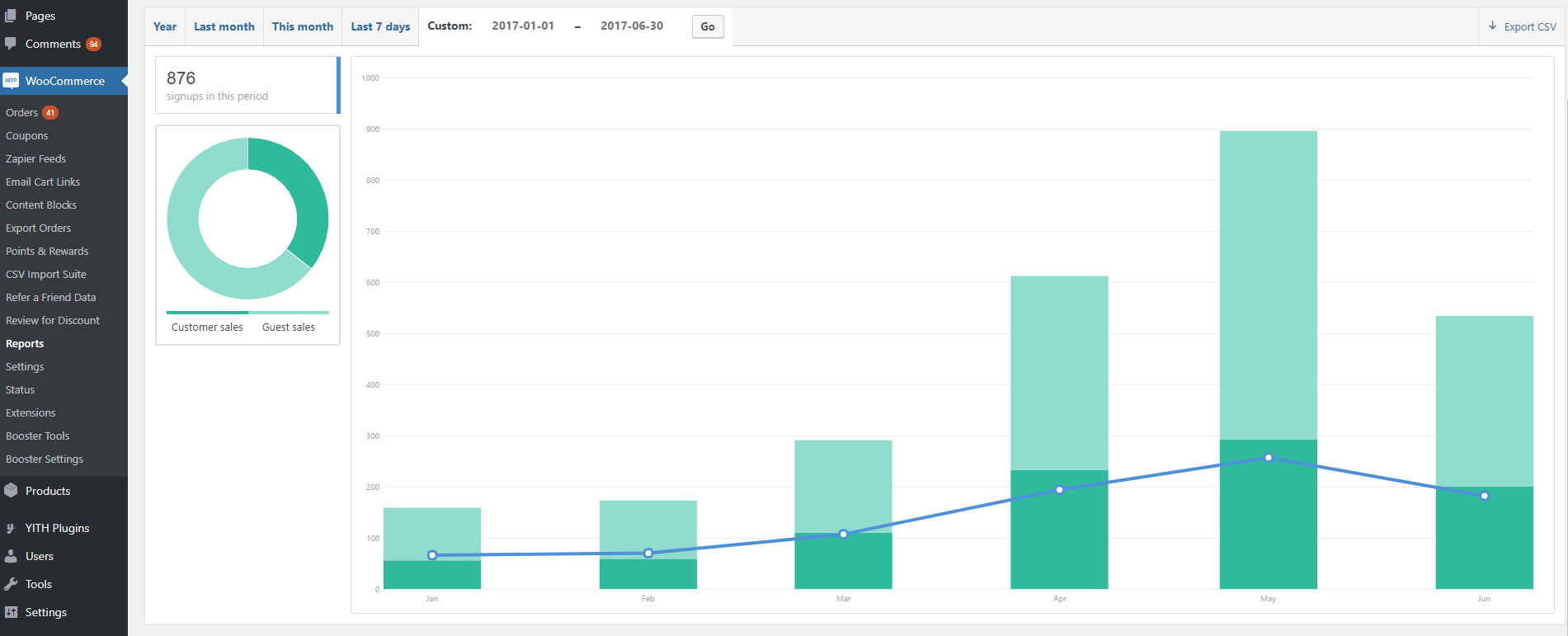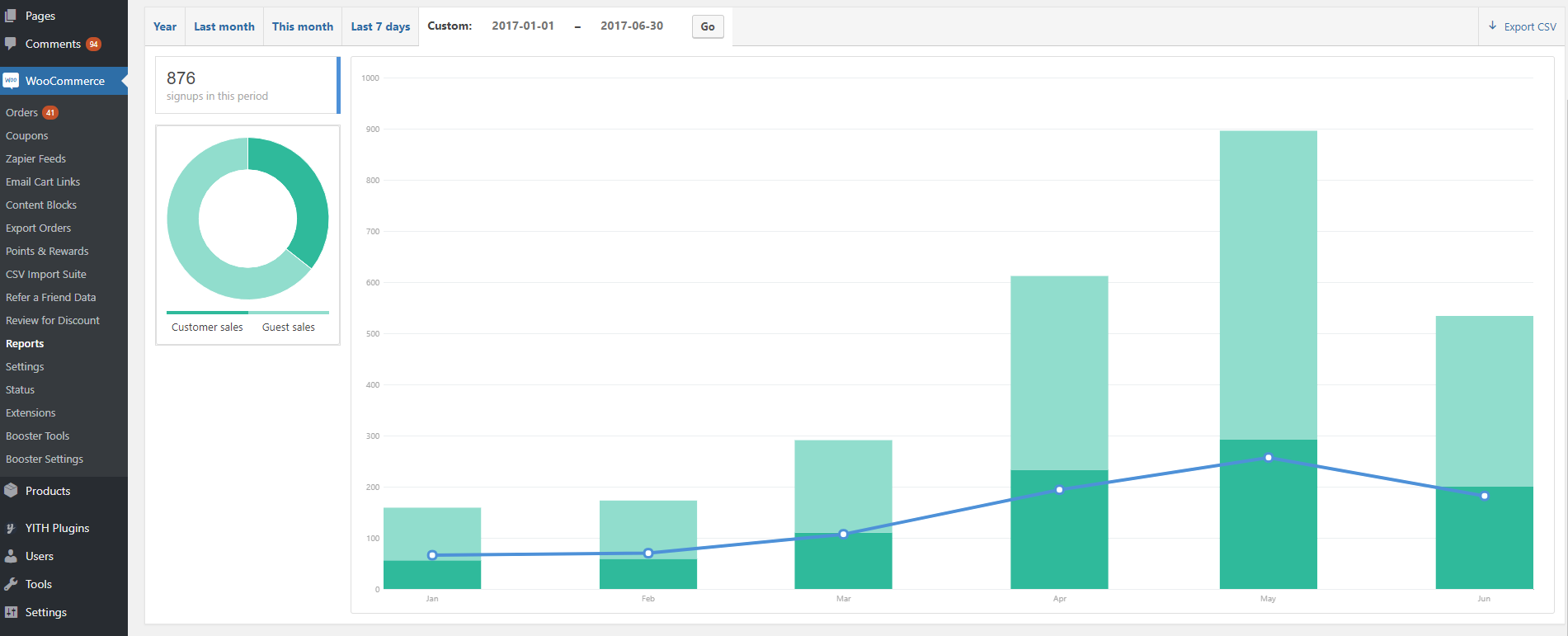 Check your number of customer signing-in to guest sales for the selected period.
Check your customers' details


Check the list of your customers' details from the most recent to oldest: name, email, location, orders, money spent, and last order.
Check your stock status in just one click


Check the products that are low in stock and number of units left.
Check out of stock and most stocked items by name.
Check your tax amount


Check the tax applied, rate, tax amount, shipping tax amount, and total tax for the given period.