Related products are products that share attributes, tags or categories. Displaying related products on the product pages of your ecommerce website helps the buyer to find the right product and can greatly increase sales.
Shopshastra allows you to show products related by tag, attribute or categories to help customers find complementary products.
Enable related products


To enable this module, go to Woocommerce->Booster settings->Products->Related products.
Choose the number of related products and products columns you want to display
Set related products' order by price, title, ID, date, etc.
Choose  related products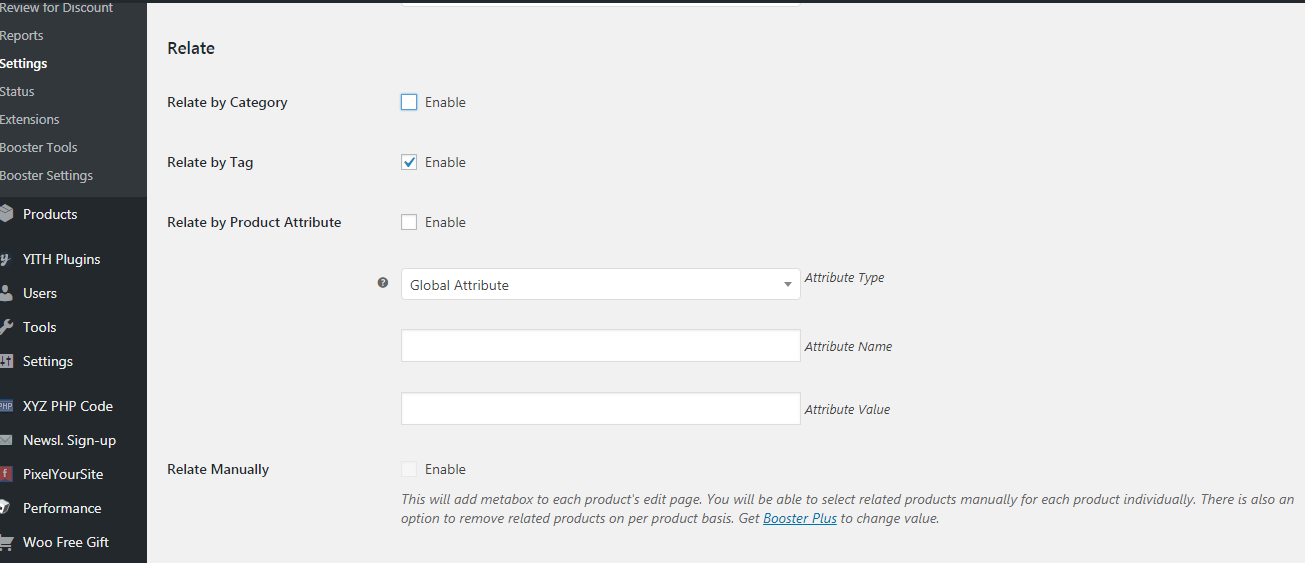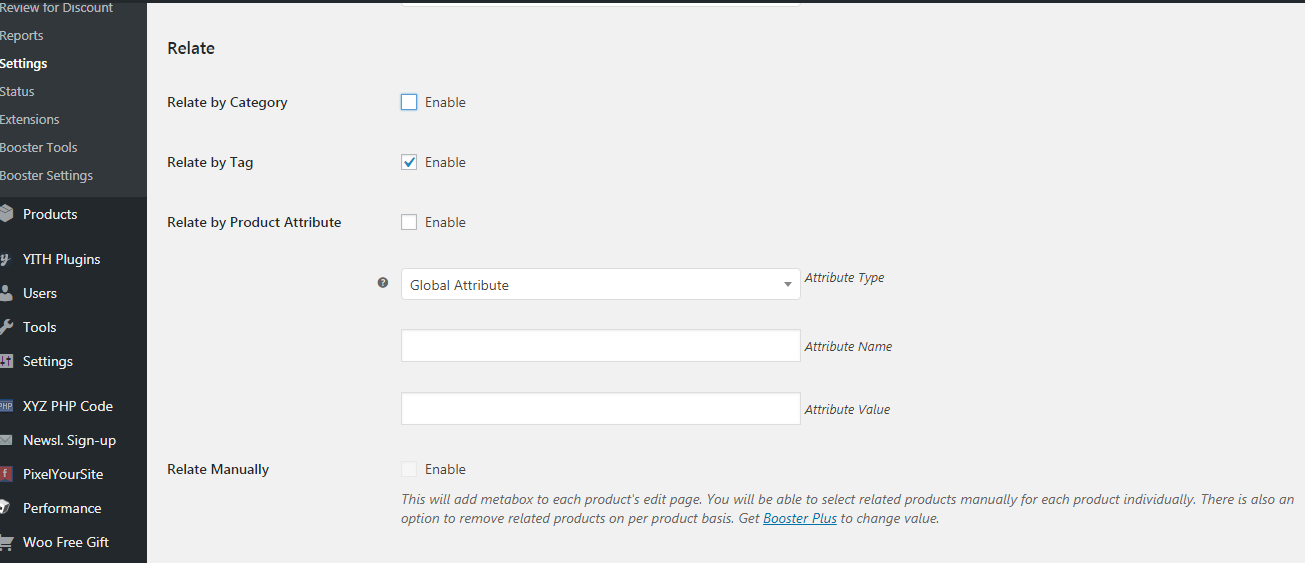 Choose whether products should be related by tags, categories, attributes or any combination of these.
In you choose tags, products with the same tags will show up in related products  of the product customers are viewing.
Hide related products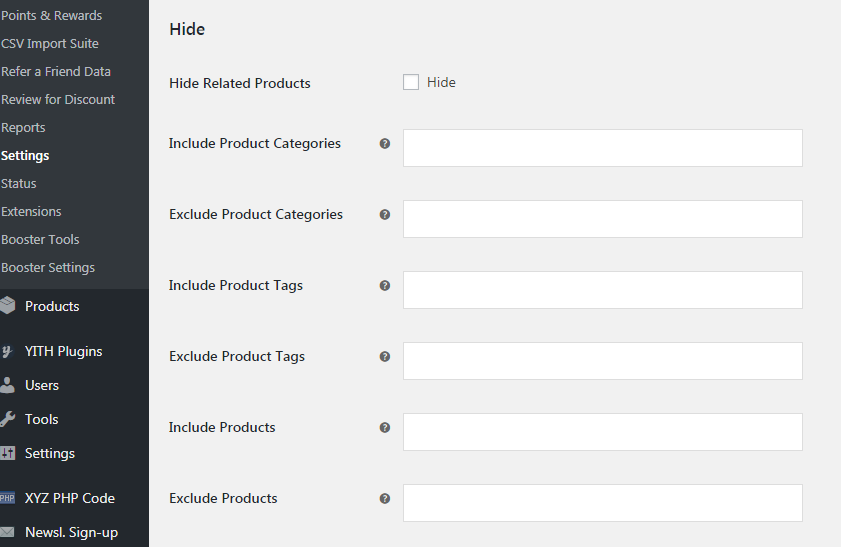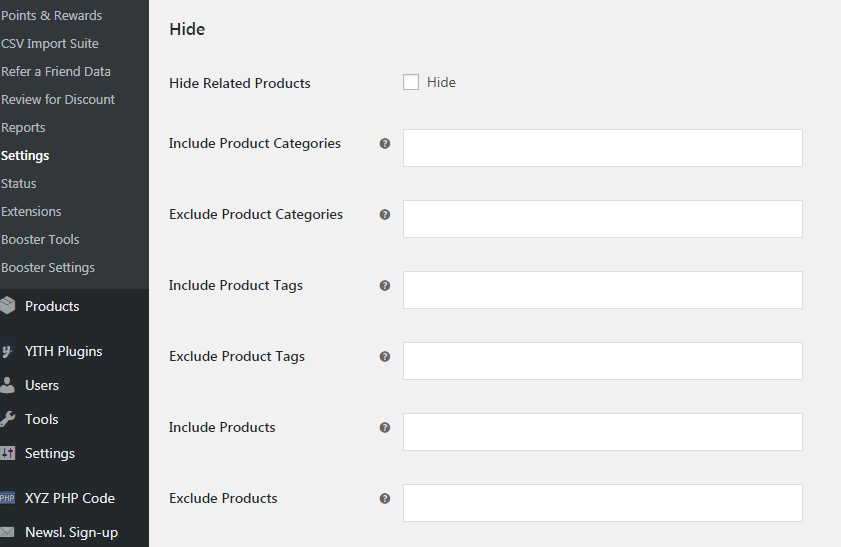 You can hide related products completely.
You can also choose to hide products in a specific category, products with specific tags, and specific products in related products by populating the fields with details.
Example
Make the maximum out of your existing customers by displaying related products underneath the products your customers are buying.