The premium plan of Shopshastra comes with a Question and Answers feature on the product page of your online store. This allows customers and visitors to ask questions and establish pre-sale information about your products. The admin of the store and shop managers can answer a customer's questions right on the product page so that later viewers are answered without them asking.
This way, your users feel safe and confident while buying a product. This feature forms a valuable tool- turning users' doubts into useful information for other customers.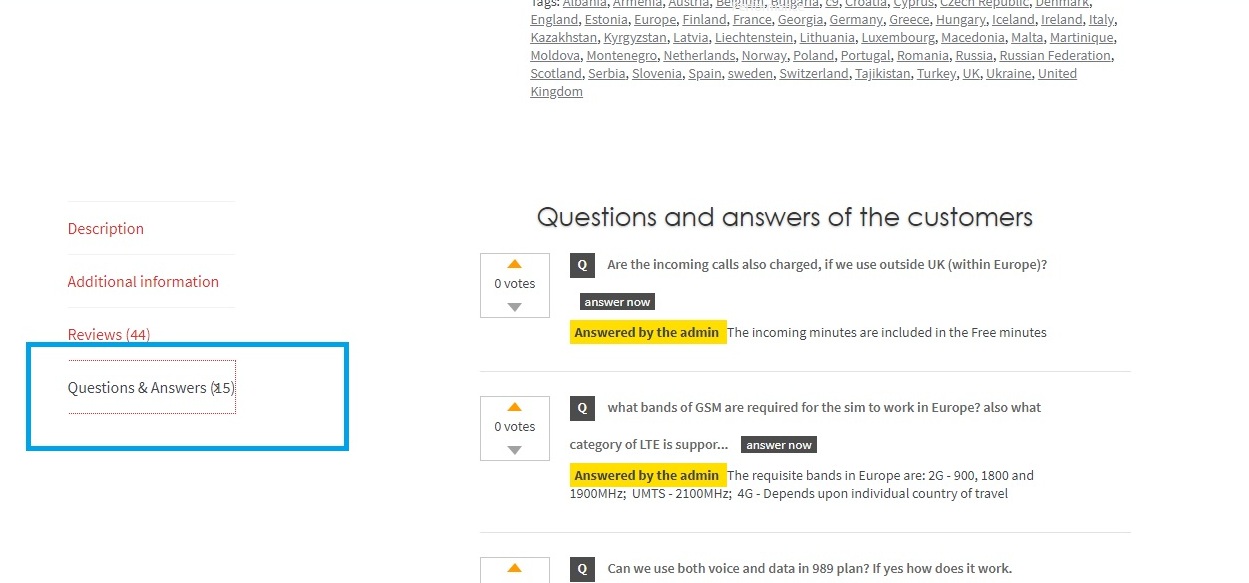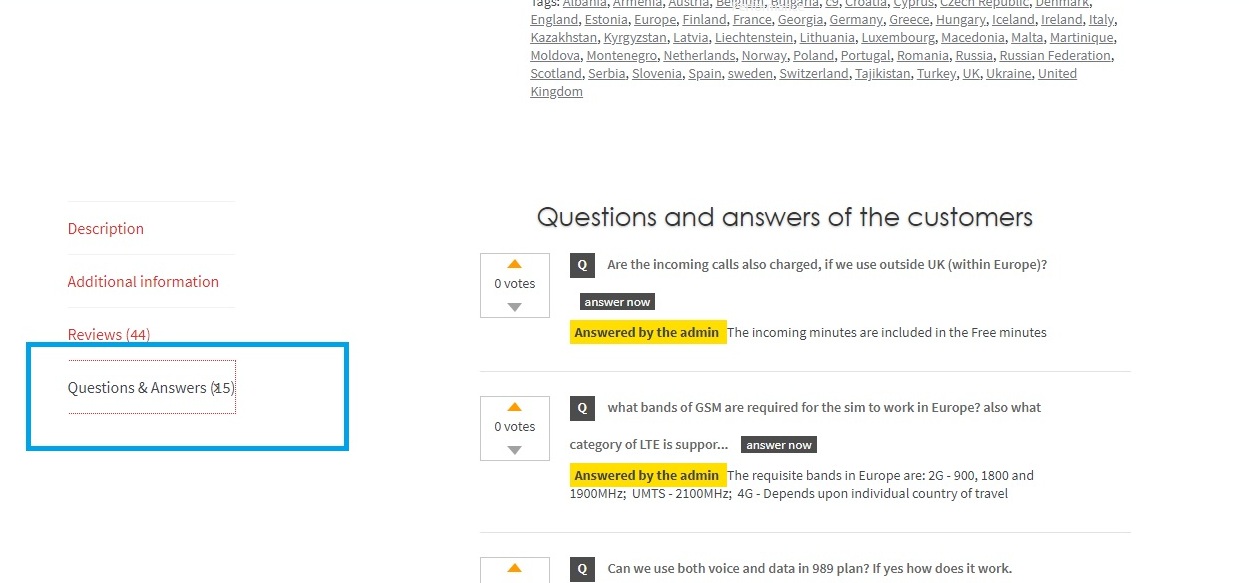 Question and Answers- General settings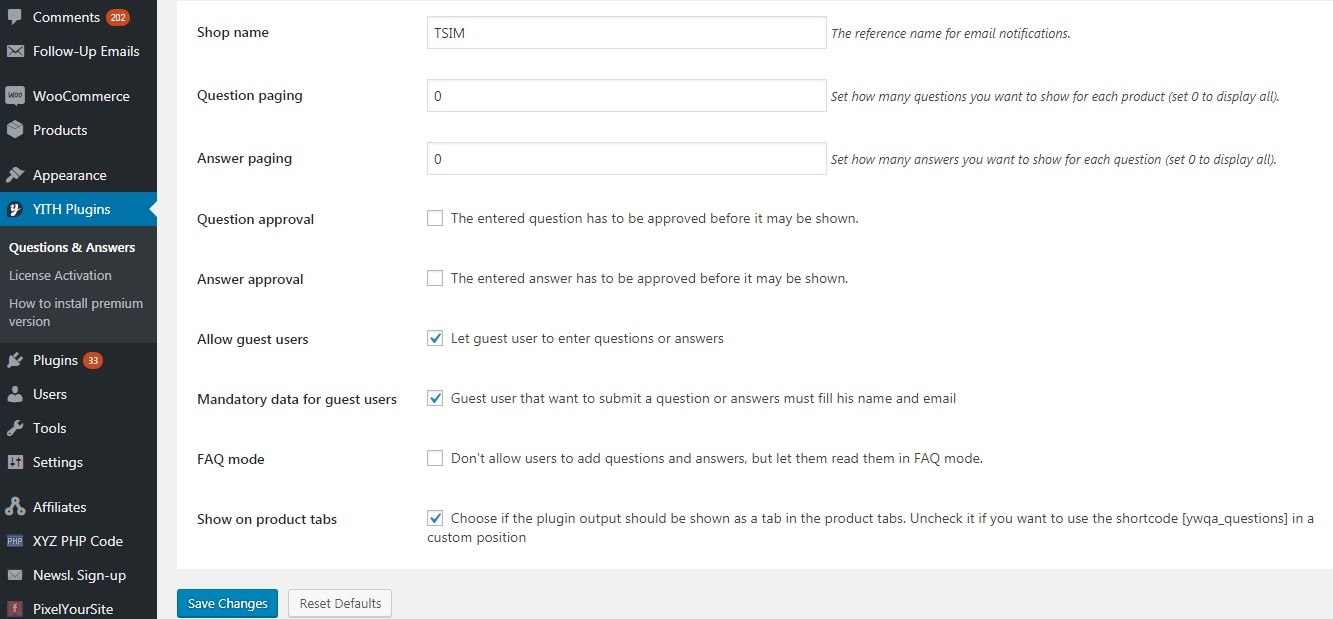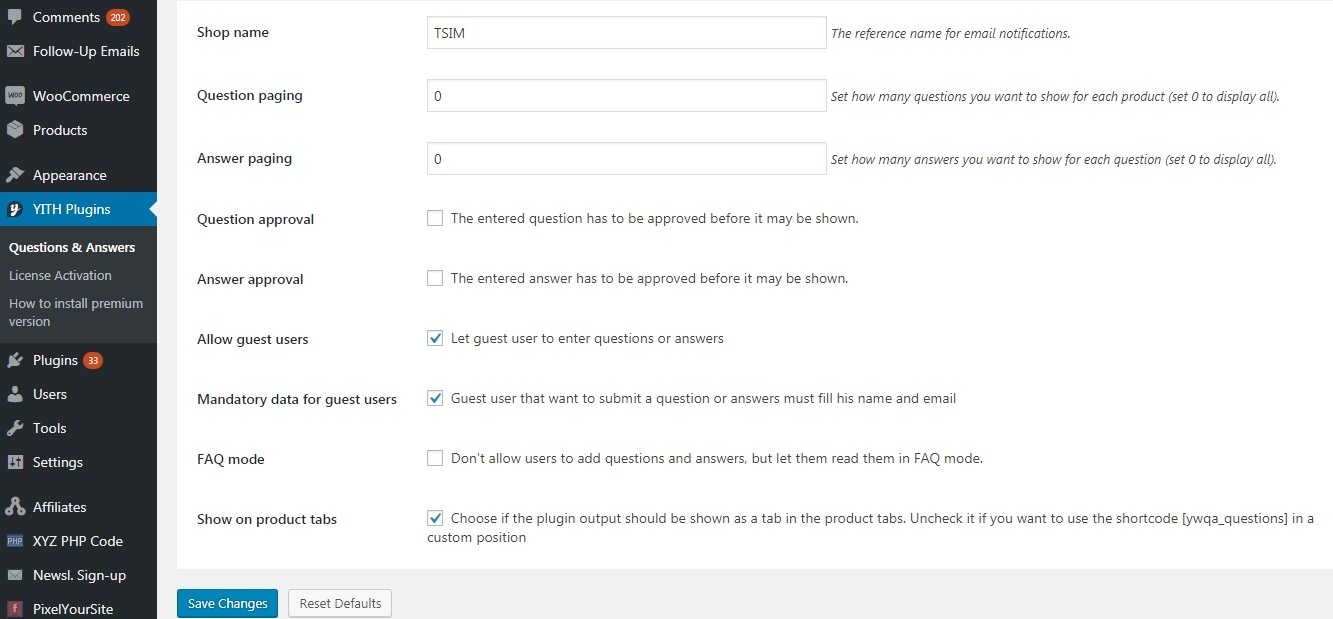 Choose the number of questions and answers you want for each ecommerce product. The more the number of questions and answers, the more information about the product your users get.
Approve questions and answers before publishing them. Display questions and answers that are relevant and useful to your users. This keeps spam content away from your product pages.
Allow guest users to reveal their identity by asking them to fill their details while posting questions and answers.
Question and Answers- Advanced settings
Allow users to vote product question and answers


Voting product questions and answers improve the interaction between users and shop. Allow your users to leave a positive or negative vote for the questions and answers posted.
The questions and answers with the maximum number of positive votes can help other customers with useful information before buying a product.
Example
Vote for answers on the product page


Vote for questions on the product page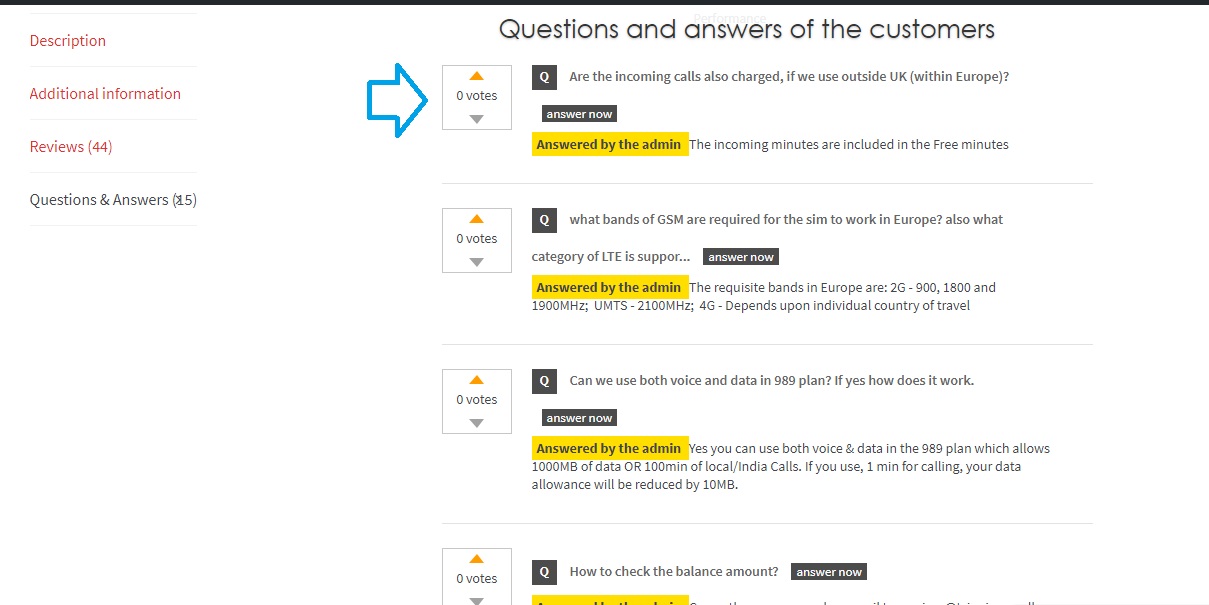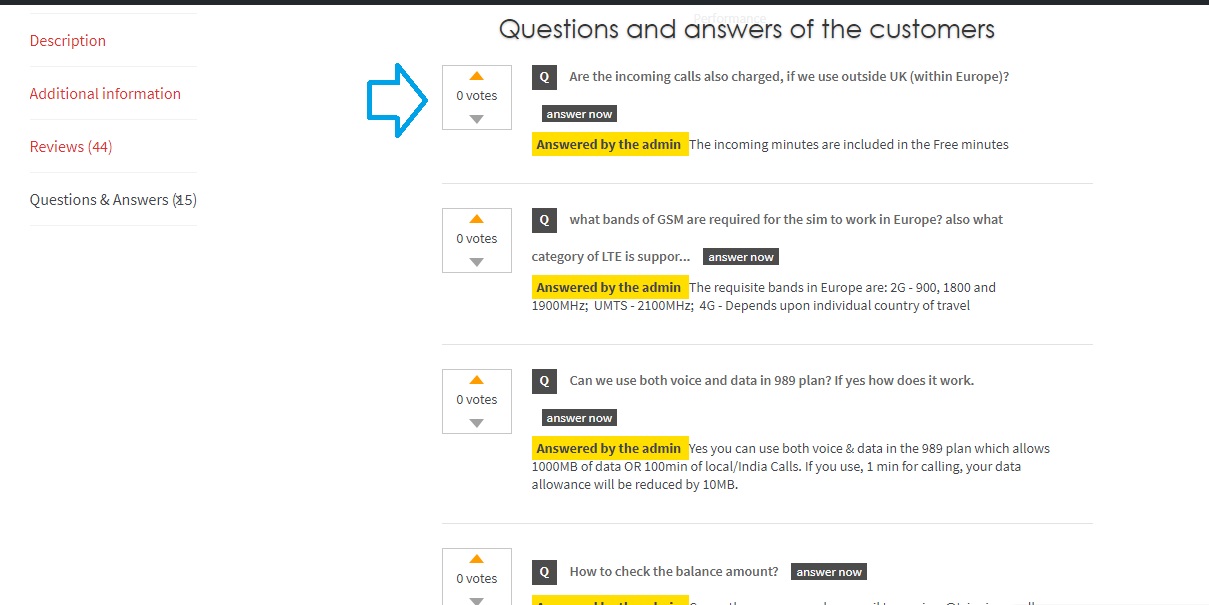 Question and answer email notification


Enabling "New question notification" will allow the admin of the store to revert to a question posted by a user quickly. It certainly adds to the customer buying experience.
Stay up-to-date on what your users are posting on your product page by enabling "New answer notification".
Notify your users (who posted a question) through an email when the answers are available.
Report inappropriate content


Inappropriate answers on the product page of your online store may discourage your visitors while making a purchase. Let your users only monitor unsuitable answers, and report them as inappropriate. The answers will automatically phase out on hitting the set "Hiding threshold".
Example
 Reporting inappropriate content on the product page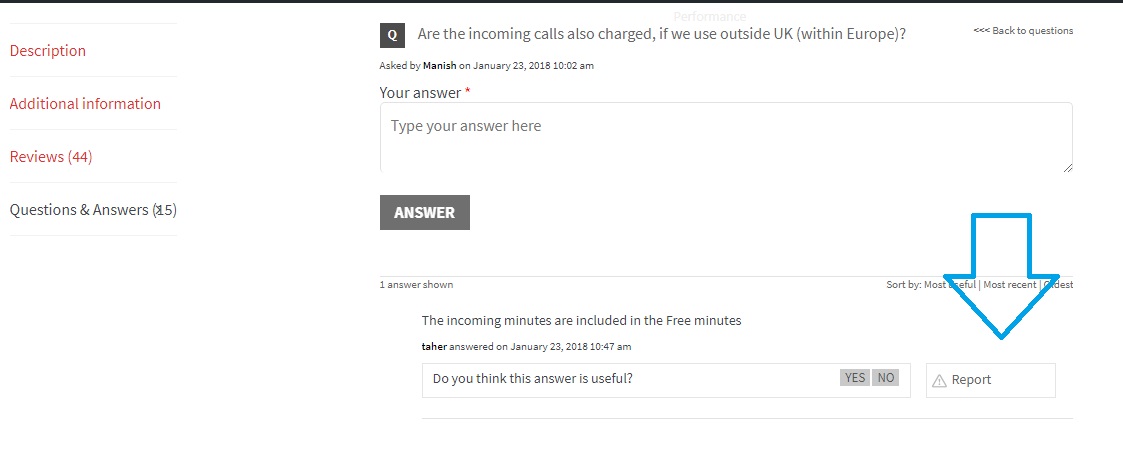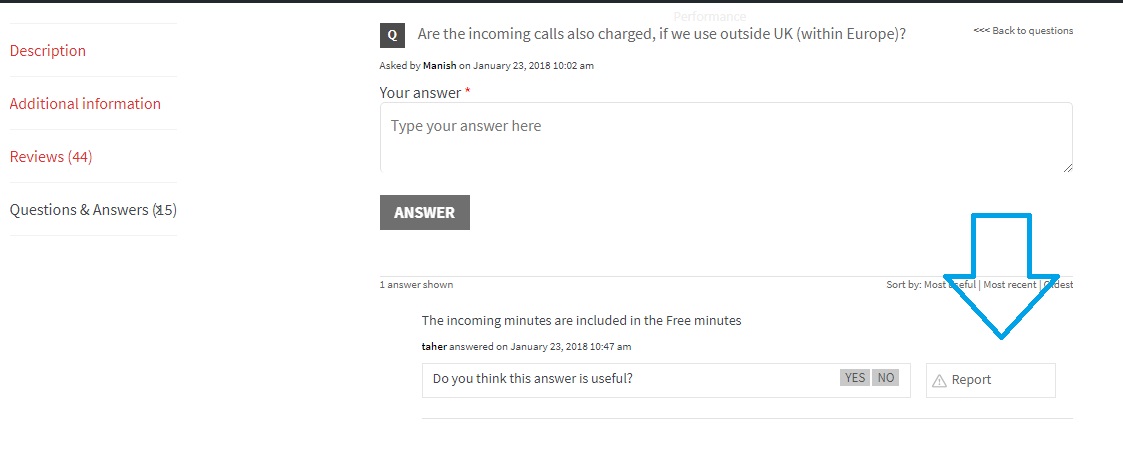 Anonymous mode


Enabling "Anonymous mode" hides the name of the users who posted a question or an answer.
Example
The names of the users are hidden.