While running an online store, it is important to display the best products (top rated products, on sale products, etc.) upfront to encourage your visitors to make a purchase. Using widgets you can easily display the products of your choice throughout the store, and let your customers have quick access to them.
Woocommerce comes with several widgets that you can add to the sidebar of your ecommerce website to highlight important products throughout your store using your theme's widgets.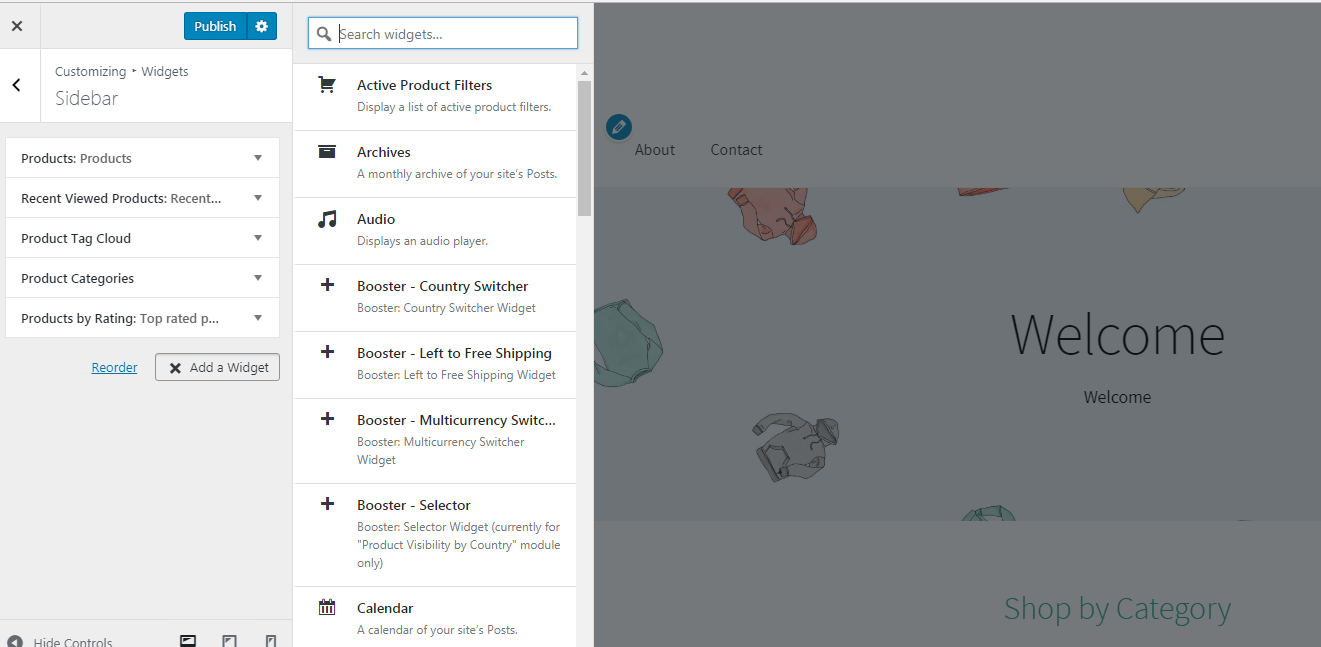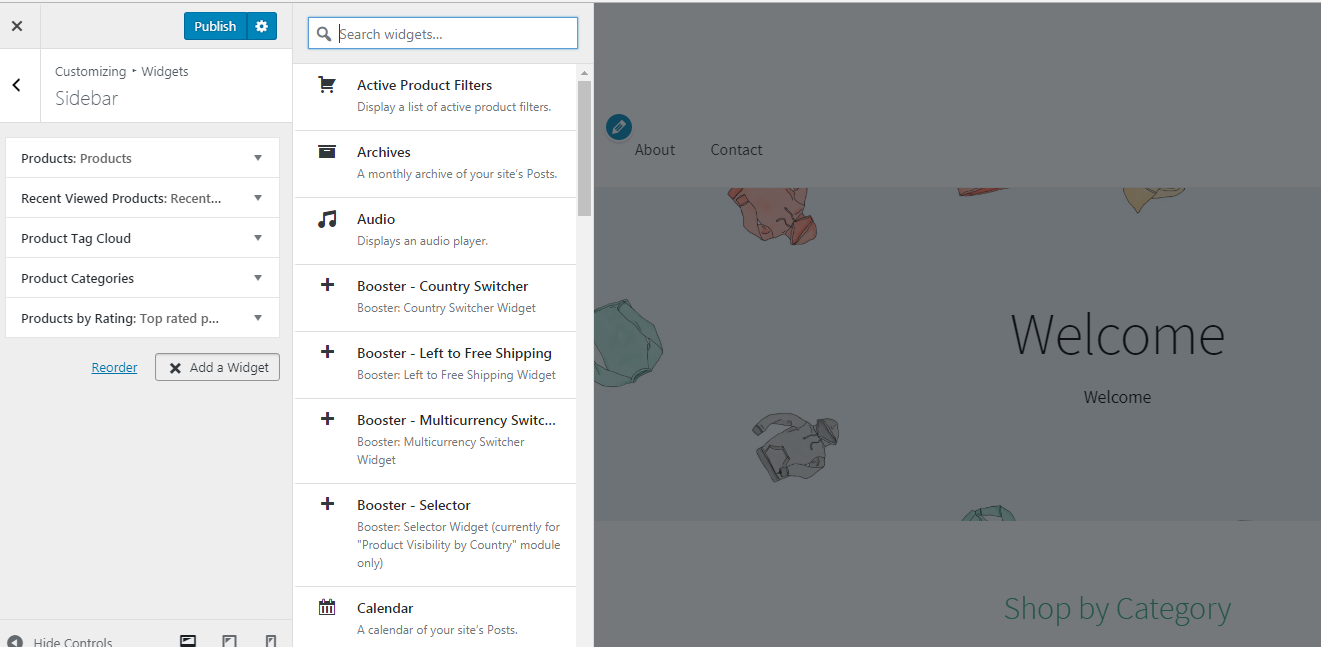 Showcase top rated products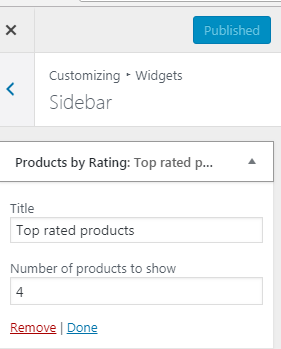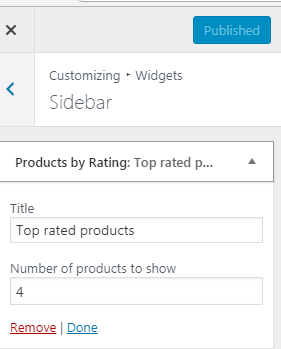 Display the top rated products of your online store upfront by enabling the "Products by Rating" widget. Choose the number of products to be displayed.
Example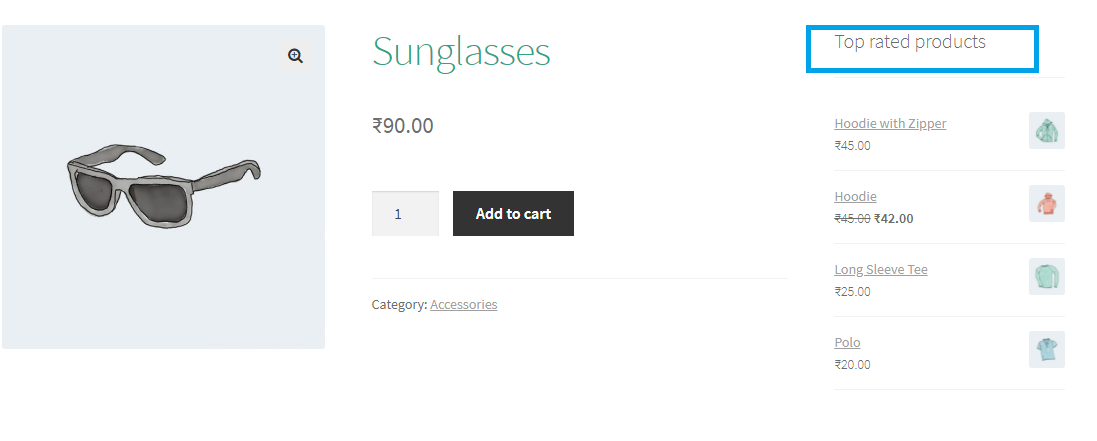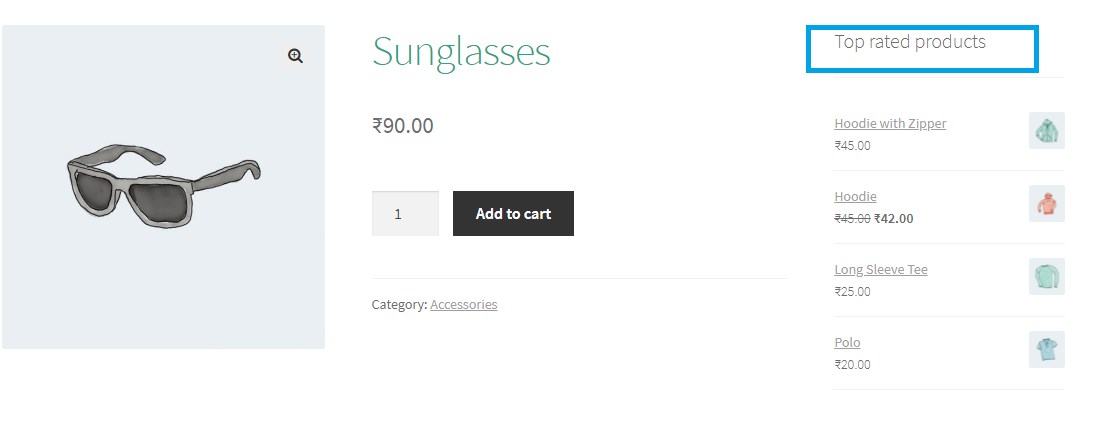 Display categories and tags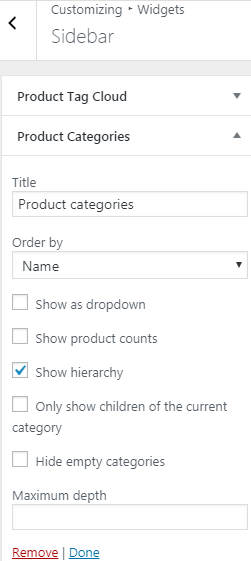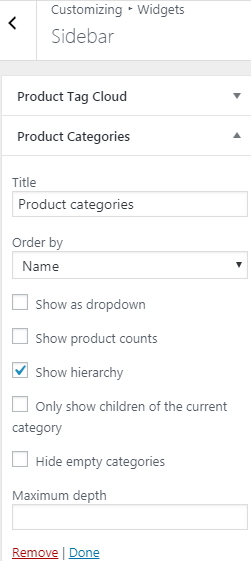 Display categories and tags in the sidebar so that your visitors can easily find the products that are relevant to them.
Example
Product category in the sidebar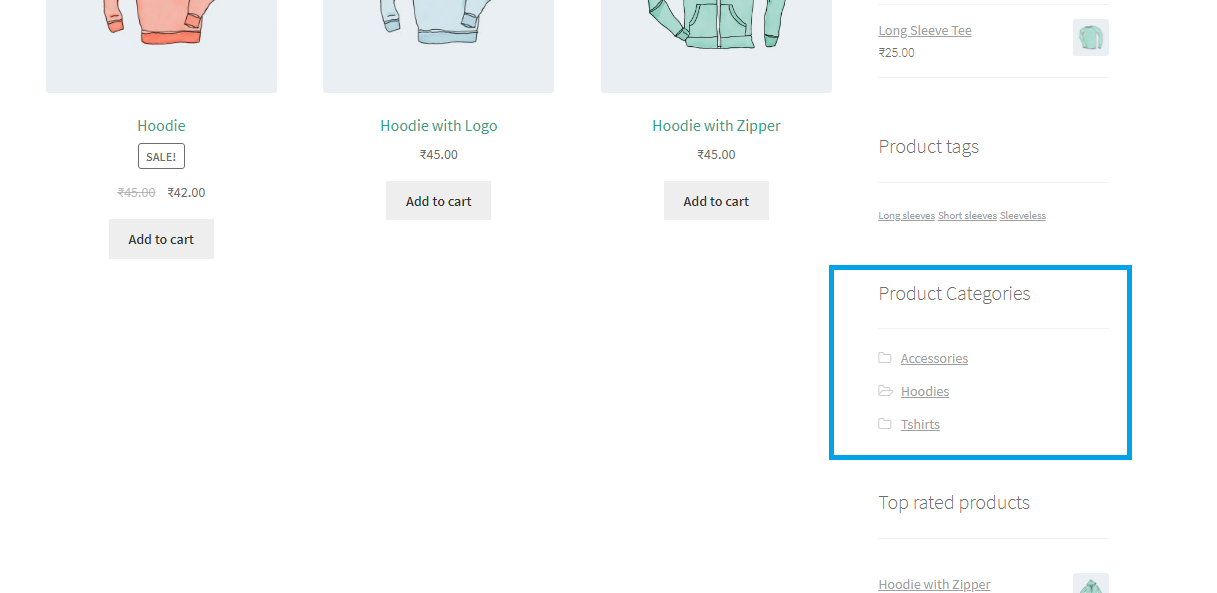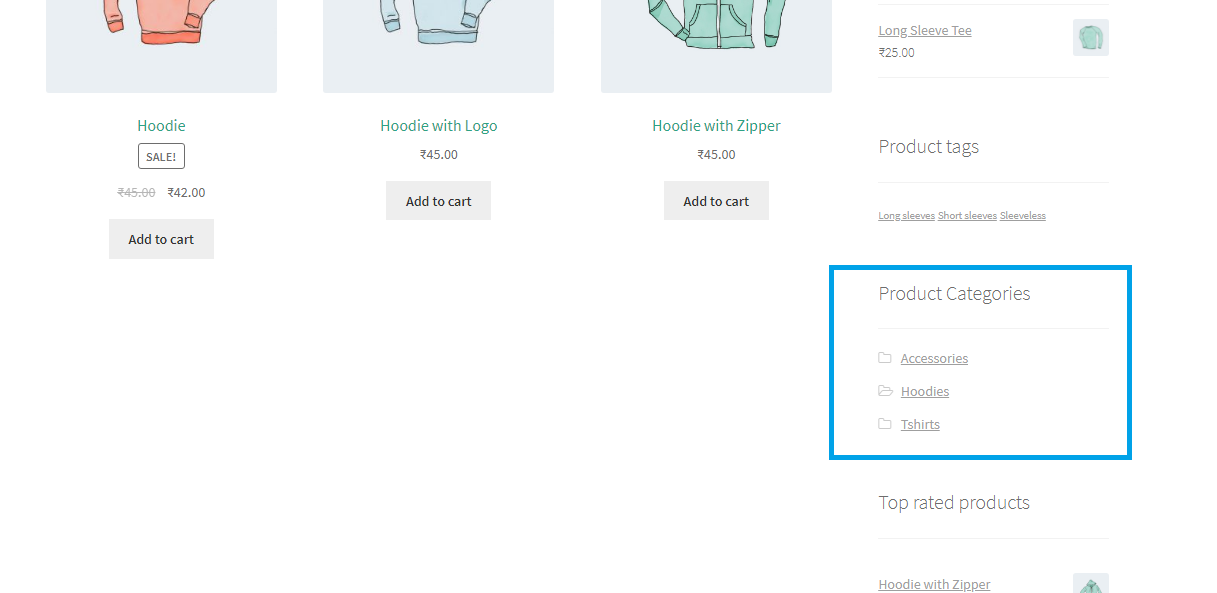 Product tags in the sidebar


Highlight the products that on sale or featured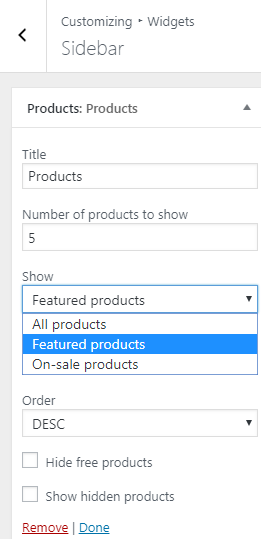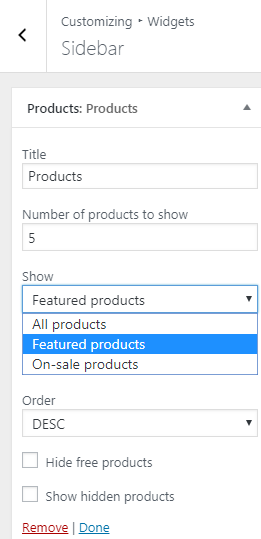 If you are running a sale or having featured products on your ecommerce website, you can easily showcase these products in the sidebar to encourage your visitors to buy more.
Example
On sale product in the sidebar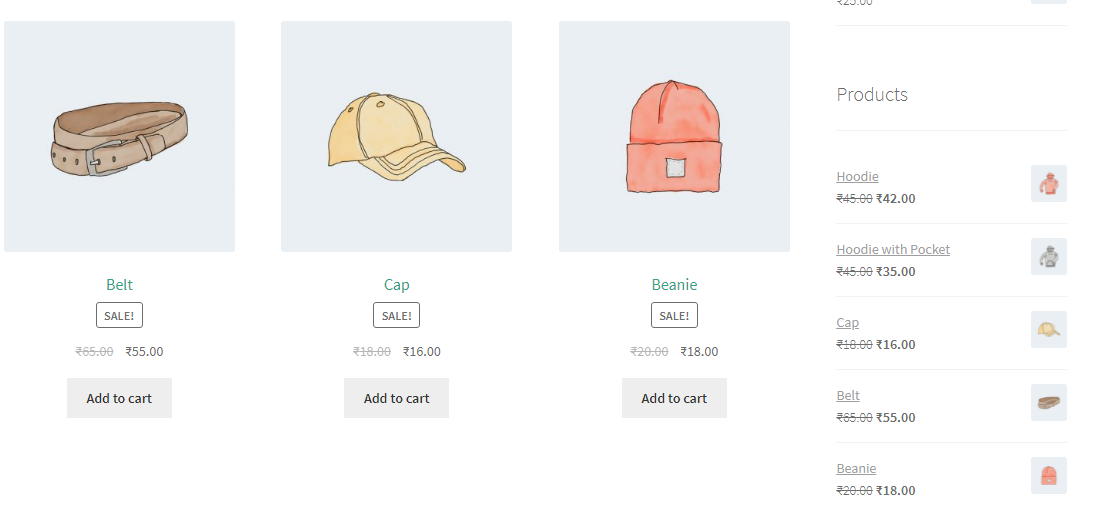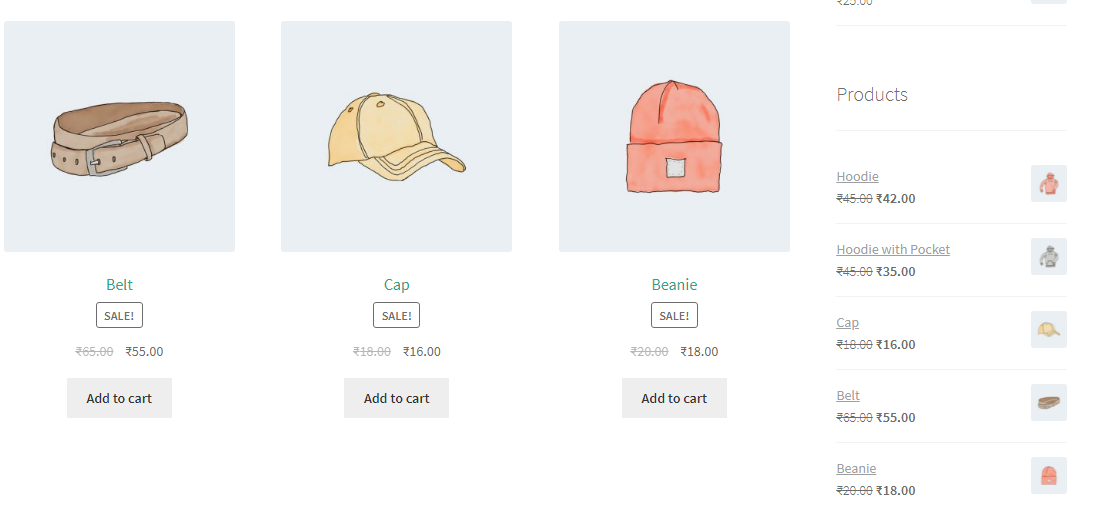 Display recently viewed products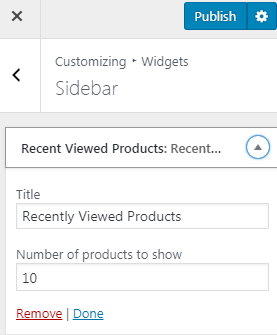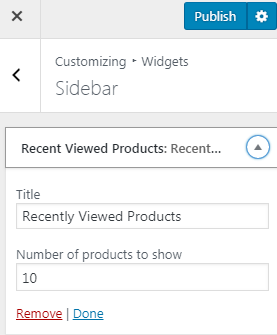 Display products that were recently viewed by your visitors to persuade them to buy.
Example