Blogging is the one of the most valuable tools that organizations implement to engage with their customers with ideas, trends, updates, and more. It not only helps in building a strong brand, but also fuels your store's SEO. Consistently publishing great content on your retail blog increases your organic traffic and therefore, sales.
Shopshastra has a built-in blogging platform, WordPress, which is the world's most popular content publishing platform.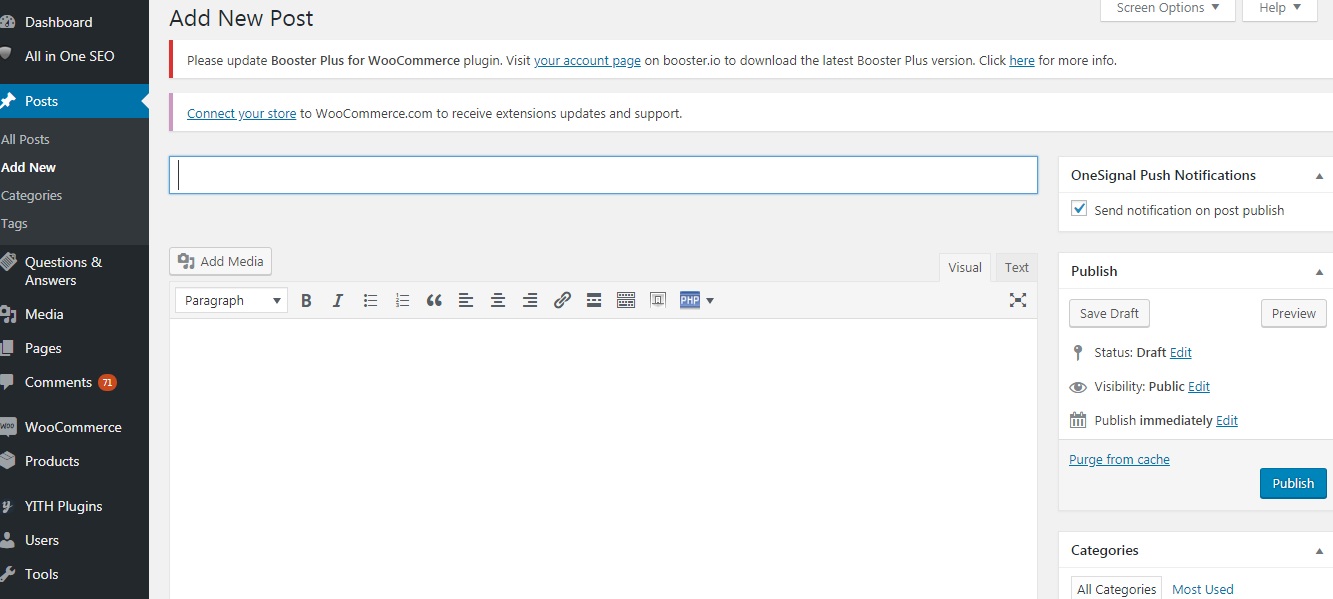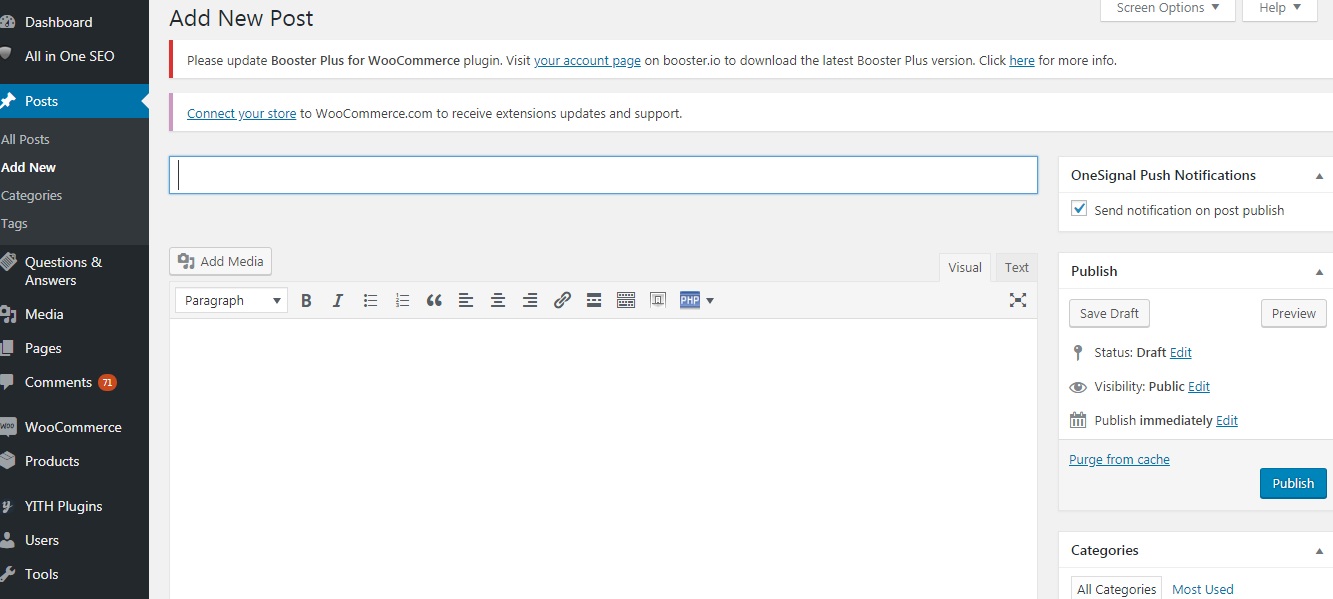 Increase your organic traffic
Craft a content marketing strategy by using relevant keywords and increase your organic traffic. Optimize your post title, Meta descriptions, and Meta title to improve your rankings in search engines like Google.
Build a strong brand
Publishing content that resonates with your customers helps build a strong brand.
Engage on social media
Engage with your customers and prospects by sharing your blogs on social media platforms like Facebook. Ask them to like, comment, and share to create awareness. Allow your customers to comment to improvise your products and services.
News and updates
Update your customers about new arrivals, market trends, company initiatives etc. through the voice of blogging.