The registration process under Shopshastra is quick and straightforward. To initiate the process click on "Register". The resulting registration page asks you to populate details for the Free Plan.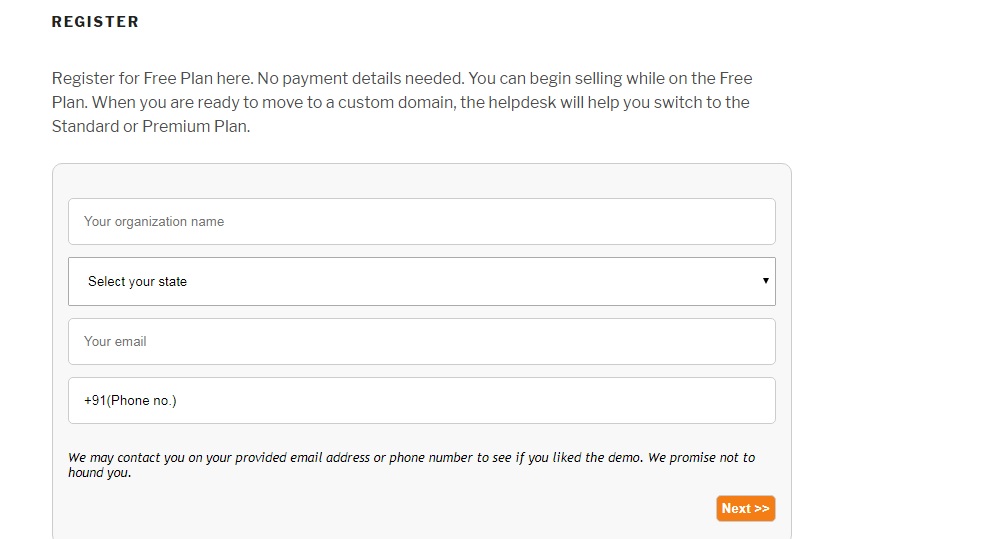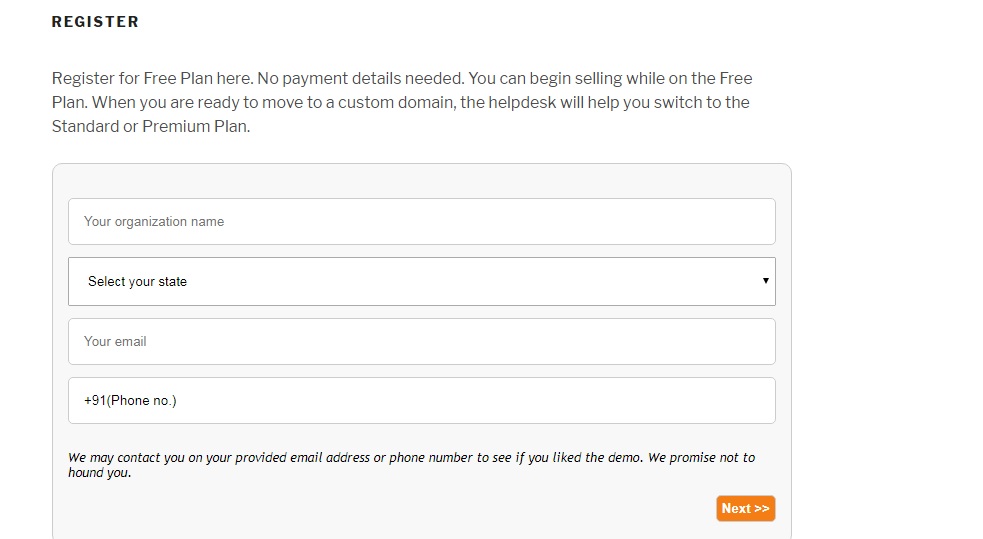 Fill in three fields. Please check if the auto-detected state is correct or change it using the drop down, since this is used to setup GST for your store. No payment details are required for the Free Plan, nor are any further details are asked.
Once you click "Next", ShopShastra takes less than a minute to make your website live.


Your eCommerce website soon goes live, and a set of instructions pop up for running the website under ShopShastra.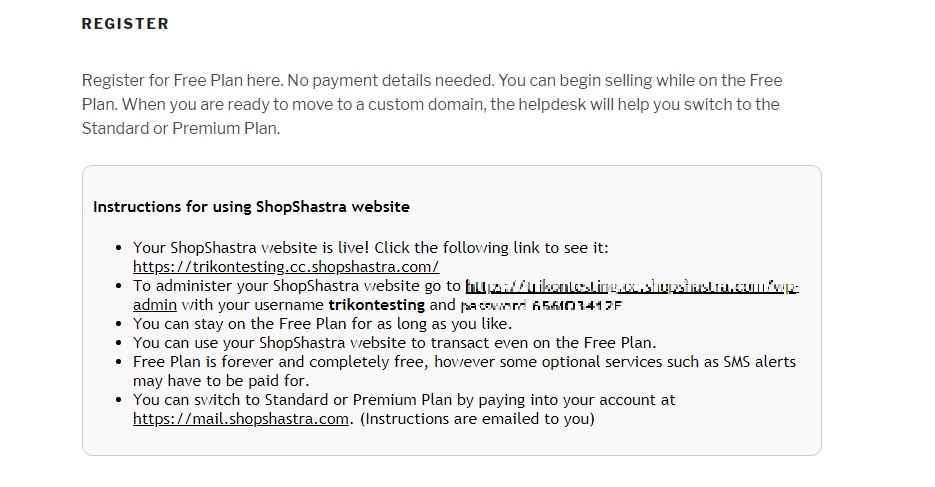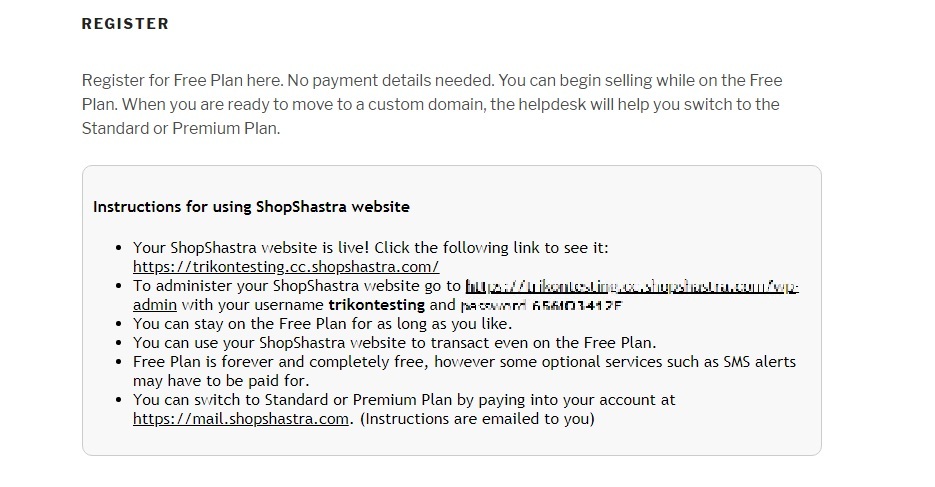 There is no time limit for the Free Plan, and there is no functional difference from the Standard Plan apart from the ability to use a custom domain.
The instructions include links to your website, admin panel along with its username and password. You can now begin to administer your website. The same details are sent to your email id used during registration.
During the Free Plan, set up your eCommerce website with the products you wish to offer to begin selling online. Your online store is integrated with all the standard features required to get your online store running.
When you are ready to switch to a custom domain, upgrade your eCommerce website to the Standard plan under your own domain name by paying into your account at https://mail.shopshastra.com. Our helpdesk helps you switch plans.
Note: You need to switch to Standard Plan even if you are using a domain from third party domain providers.
Getting a domain for your eCommerce website
The Standard plan of Shopshastra allows upgrading your eCommerce website to a custom domain name. A custom domain name is essential for branding a serious online store and for SEO purposes.
You don't need to pay any additional cost for a custom domain, as it is covered in Shopshastra's Standard and Premium plans. You can also use a domain from third party domain providers.